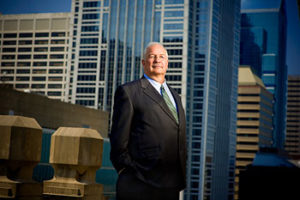 Henry R. Kwiecinski, Chairman, CEO and Chief Economist
Mr. Kwiecinski began his investment career as a Portfolio Manager at Chase Manhattan Bank in 1965. After obtaining twelve valuable years of investment experience, Henry joined Bishop & Associates, Inc. in 1977 as Vice President. In 1985, he took advantage of an opportunity at Delaware Trust Company to become Vice President and Senior Portfolio Manager. In 1993, Jane Bishop asked Henry to return to the firm to take control as she prepared for retirement. First as President and now as Chairman and CEO, Henry has continued Bishop & Associates' successful tradition of effectively meeting our individual and institutional clients' needs, expectations, and goals. As Chief Economist, Henry has primary responsibility for developing our economic outlook and tying it in to our investment selection process. Henry holds an MBA from the Wharton School of the University of Pennsylvania and a Bachelor of Arts Degree from Pennsylvania State University. Henry and his wife Barbara live in Glenside, PA.
Henry M. Kwiecinski, President, CCO, and Investment Committee Member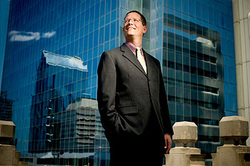 Mr. Kwiecinski joined Bishop & Associates, Inc., in June of 2004, and brings valuable industry experience. He spent 10 years as an Environmental Consultant to industries as diverse as oil and gas and furniture manufacturing. Henry came to us after five years with Morgan Stanley where he was responsible for the management of both individual accounts and corporate pension and 401(K) accounts. Since joining Bishop, Henry has worked diligently at expanding the firm's presence and depth of services, as well as upholding our tradition of successful investment and wealth management. As President and CCO Henry is responsible for corporate strategy, and for overseeing effective development and implementation of our Compliance Program. Henry also has primary responsibility for our Bishop Equity strategy. Henry received his Bachelor of Arts from North Carolina State University. An avid motorcyclist and sport fisherman, Henry, his wife Caroline, and their three children, Jack, Mary Kate, and Matthew, live in Philadelphia.
Gary A. Votto, Director of Risk Management
Mr. Votto joined Bishop & Associates, Inc. in December 2018. Gary has over 30 years' experience managing assets in the commodities markets, and prior to joining Bishop he managed his own independent investment management practice through Kingsview Asset Management. He began his career as a member of the Philadelphia Stock Exchange where he traded foreign currency and equity options for institutional clients. Gary is primarily responsible for running the Bishop options program. He is on the Parish Finance Council of the Cathedral Basilica of SS Peter and Paul in Philadelphia, and lives in Berlin, NJ, with his wife Donna and their two children, Ryan and Aiden.
Inez M. Crumety, Associate Vice President, Client Services
For eight years Inez was an invaluable Client Service Associate with Morgan Stanley. She then reprised that role at Forefront Wealth Advisors. At Bishop & Associates, Inc., Inez takes the lead in client communication, client assistance, and overall office management. She has a strong understanding of the investment management business. Inez has six children and seven grandchildren. She is very active with the New Phillipian Baptist Church, where her husband Lewis has been a minister for 20 years.